TABLE CAKES
n.
A cake that is used as a substitute for other kinds of centerpieces and also serves as dessert
TABLE CARDS
n.
Sign at the center of each table so guests can find their place.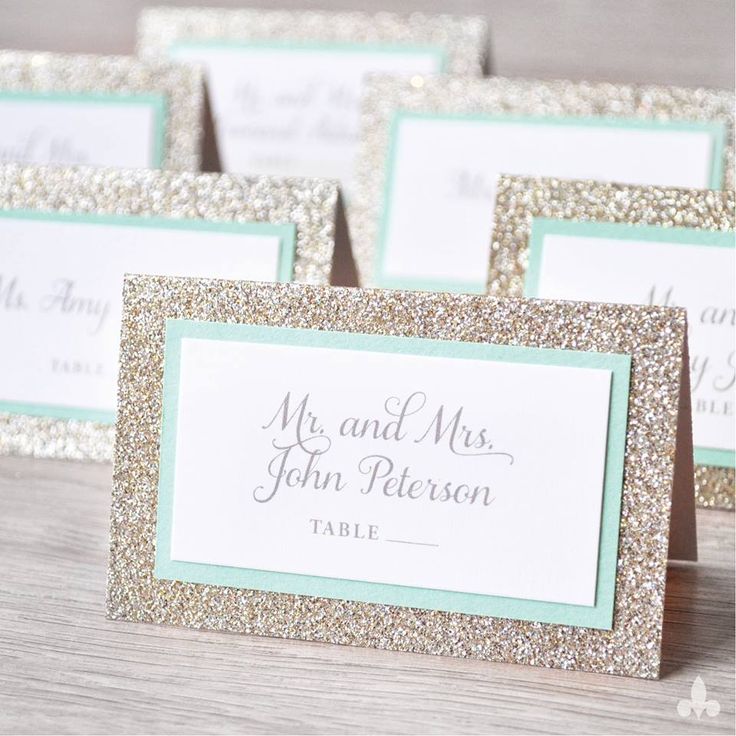 TABLESCAPE
n.
The layout of table including place settings, glasses and centerpieces
TAFFETA
n.
Crisp, smooth fabric often made from silk or synthetic fibers
TEA LIGHT
n.
A candle in a thin metal cup so that the candle can liquefy completely while lit. They are typically small and inexpensive. Multiple tea lights are often burned simultaneously
TEMPLATE
n.
A predesigned file with editable text boxes for details such as names and wedding dates. We offer several templates for escort cards, stationery, and table numbers
THERMOGRAPHY
n.
A process that uses heated powder to give print a raised look. It looks like engraved print but costs less
THREE-PIECE VEIL
n.
A short blusher, wrist-length drop, and sweeping chapel-length veil in one
TOAST
n.
The ritual in which a drink is taken to express goodwill and honor
TOP KNOT
n.
A hairstyle with a bun on the top of the head
TOSSING BOUQUET
n.
A bouquet for the bouquet toss at the reception
TRUMPET
n.
A dress silhouette that is fitted through the bodice and hips and flares out toward the bottom. Shaped like a mermaid's tail, it is sometimes referred to as a "mermaid" or "fit and flare" style
TRUNK SHOW
n.
A special sale where vendors offer merchandise directly to store personnel or select customers. It often allows buyers to preview or purchase merchandise before it is available to the public
TULLE
n.
A fine netted fabric used for veils, tutus, or gowns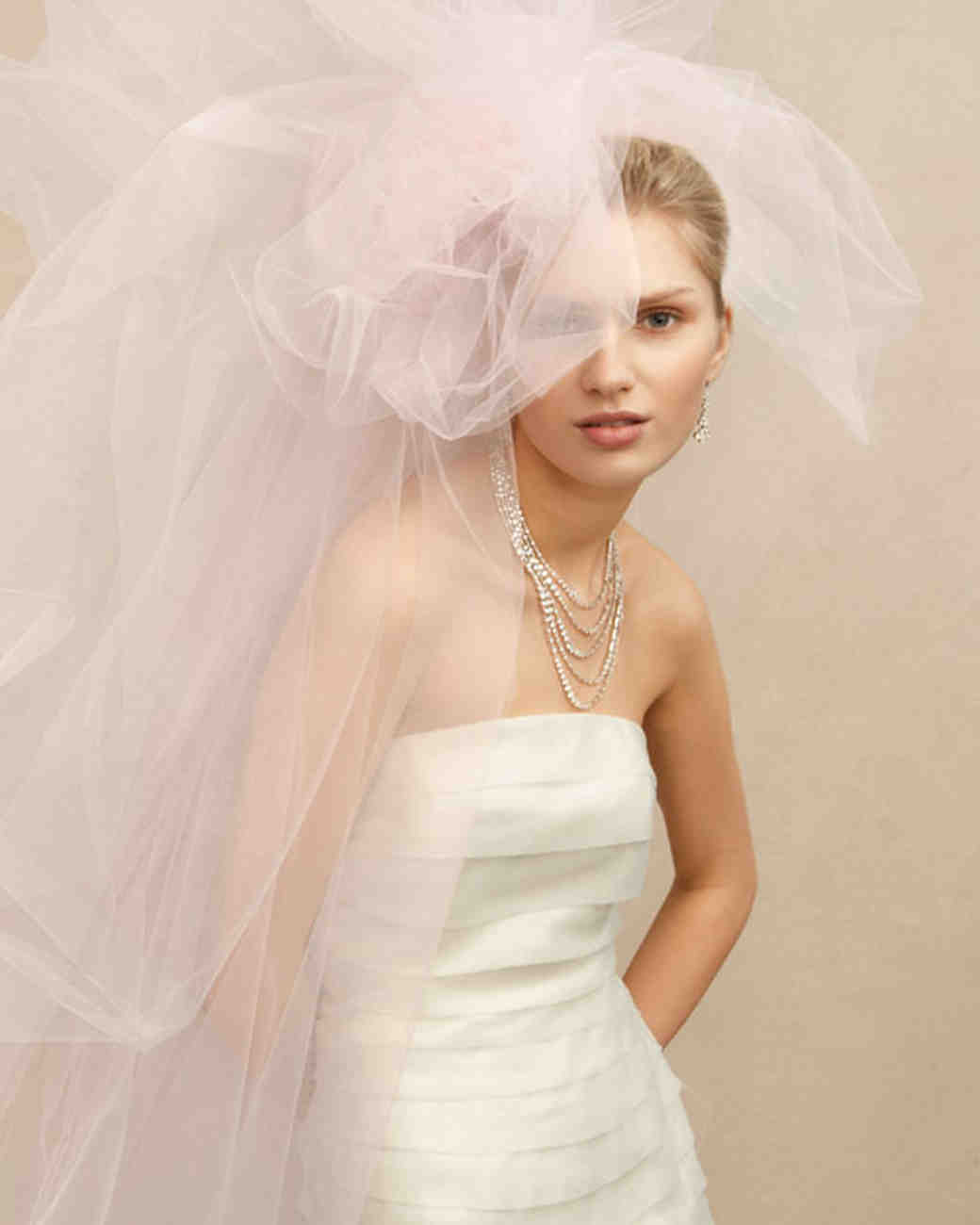 TUSSIE MUSSIE
n.
A small flower bouquet
TYPOGRAPHY
n.
The art of arranging type; type design
UNDERLAY
n.
A full tablecloth that falls to the floor
UNITY CANDLE
n.
The unity candle ceremony uses two taper candles and a large pillar candle, called the "unity candle", in the center. At the beginning of the ceremony, a representative from each family, usually the mothers of the bride and groom, light the two taper candles. Later in the ceremony, usually after the vows, the bride and groom use the two taper candles to light the unity candle together
UP LIGHTING
n.
A common way to add drama and romance to any event; placing lighting on the ground or below an object so that it casts lighting upwards, creating a shadow effect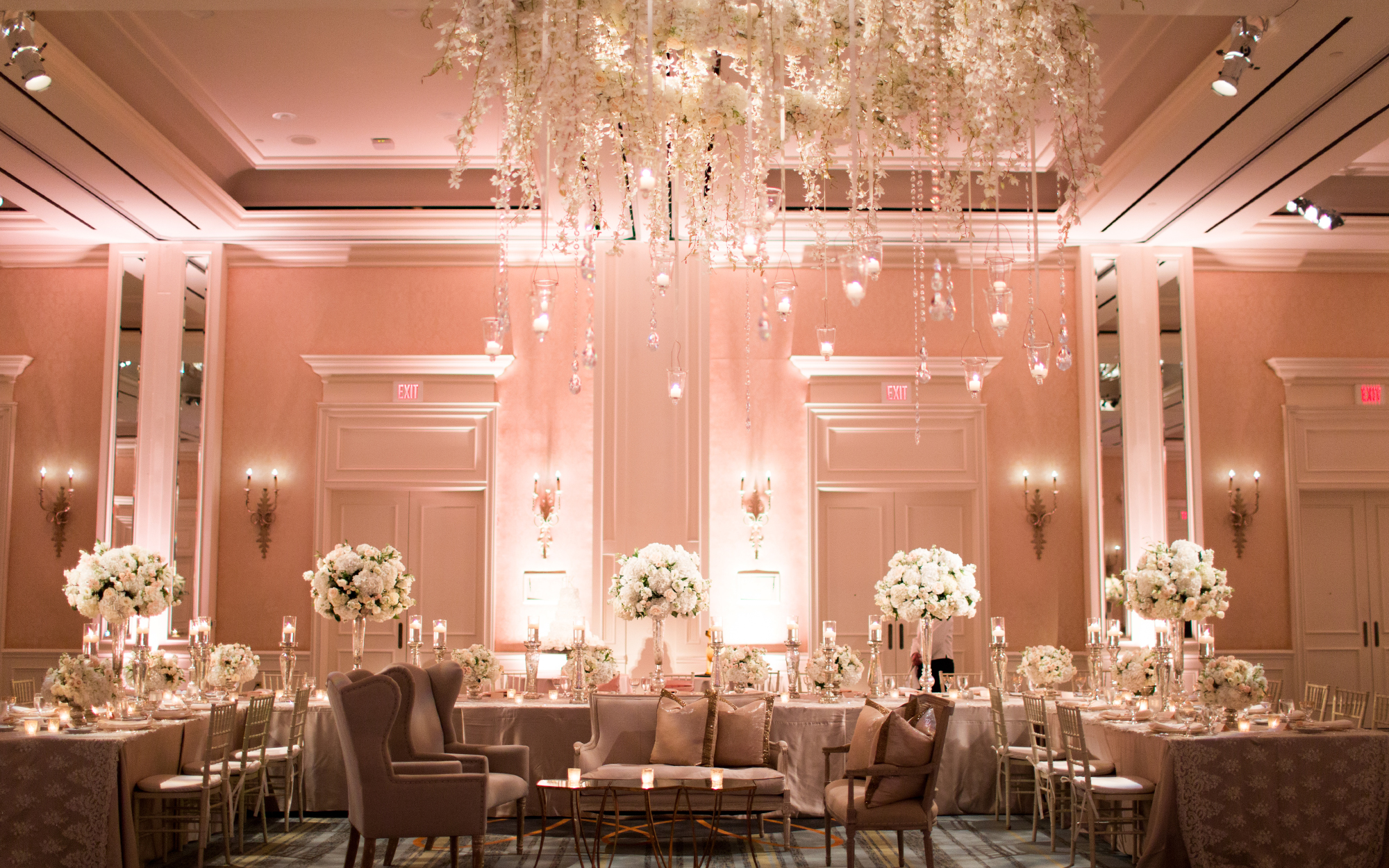 UP-DO
n.
One of the most common bridal hairstyles, pinning up all of the hair
USHER
n.
A man—or men—selected by the groom, whose main responsibility is to seat guests as they enter the ceremony. This task can also fall to the groomsmen
VELLUM
n.
Heavy, transparent paper that is often used as an overlay on wedding invitations. It can also be used for a variety of other things, including these favor boxes
VEIL
n.
The article of clothing intended to cover some part of the head or face; comes in many different styles and fabrics; completely customizable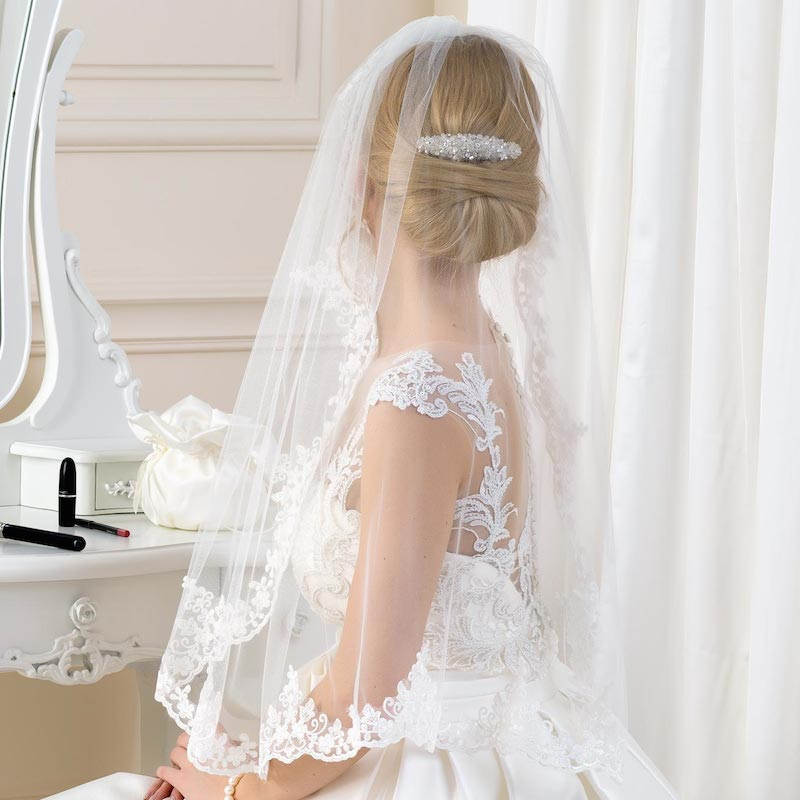 VOTIVES
n.
A standard size of a candle two inches high by one and a half inches diameter
VOW RENEWAL
n.
Renewing or reaffirming of wedding vows ; celebration of being together for an amount of time
WEDDING CONSULTANT, PLANNER AND COORDINATOR
n.
A wedding planner is a professional who assists with the design, planning and management of your wedding.
WHITE TIE
n.
The most formal evening dress code in which men wear a black dress coat, commonly known as an evening tailcoat, white bow tie, white waistcoat and starched winged collar shirt. Women wear evening gowns